Introduction

As we look ahead to 2023, it's natural to wonder what new products and updates Apple has in store for us. While it's always difficult to know for sure what the tech giant has up its sleeve, there are a few rumours and predictions that have been making the rounds. Here are some of the products that we might see from Apple in 2023...

iPhone 15
There is never any doubt that Apple's launch of its next generation of iPhones will be set to be released in the Autumn following its September tradition.

But given the decline in sales of the iPhone 14 Plus models, we may not see this continued in the iPhone 15 generation. Bloomberg's Mark Gurman has stated that Apple may take a new direction and replace the "Pro Max" term with "Ultra" also used in the Apple Watches to differentiate the higher-end iPhones from the standard iPhones. And a reliable source has indicated that Apple is soon set to change the lightning charging port to USB-C in order to comply with European regulations. This will ease European production as well as charging for iPhone users.



Watch Series 9
Alongside the release of the iPhones, we also expect Apple to launch Apple Watch series 9. But there will not any major design changes as Apple have kept this quite consistent since the series 4 models and with the Watch Ultra release, the major differentiators may be set aside for the higher-end model. Some rumours have been speculated to suggest that the Apple Watch will have improvements to its health features as well as battery life.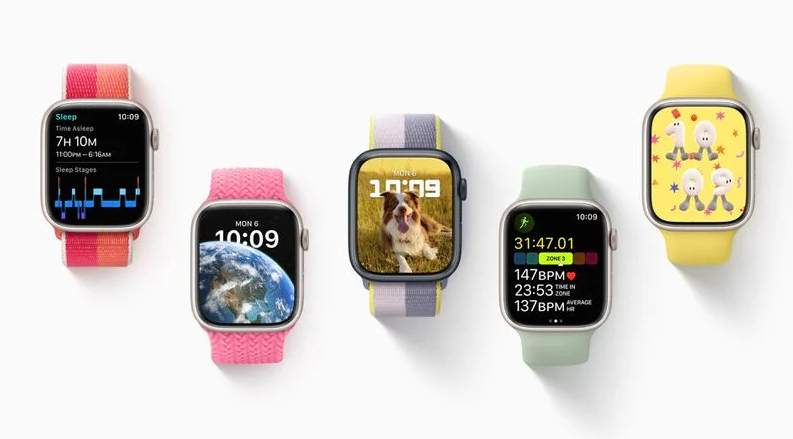 AR/VR headset
There have been rumours for a while now that Apple have been working on a virtual reality (VR) or augmented reality (AR) headset to challenge that of potentially Meta Quest headset and even the Oculus. This would allow users to experience immersive content and potentially even interact with the real world in a more intuitive way. It's unclear what this headset would look like or what it would be capable of, but it could potentially be a game-changer for the AR/VR and for Apple to solidify their presence in the industry.



M2 Macbook Pro
It's been a while since we've seen a major update to the MacBook Pro, and it's rumoured that Apple is working on a new version of the popular laptop. Consumers and tech lovers are hoping to see 14" and 16" MacBook Pro models with M2 Pro and ‌M2‌ Max chip options as only the 13" currently exists for purchase. Many rumours have been circulating that we expect to see this release in the Apple Spring Event to kick-start the tech year but other sources have been reluctant to narrow down a more specific timeframe for the new release.



AirPods Max 2
One exciting release that we could expect in 2023 would be a successor in the AirPods Max range. Since the release 2 years ago, we have seen Apple make innovative improvements to their other AirPod products where the Max's are falling behind considering this the premium version of the range.
Bloomberg's Mark Gurman claimed in October of 2022 that the next iteration of the ‌AirPods Max ‌will feature USB-C and launch "by 2024" which would be a smart move if iPhones are set to take this step also.



Mac Mini

Another product which has yet to see a recent iteration is the Mac mini. Rumours suggest that Apple is developing a new Mac mini set to release in the Spring Apple Event also that will use next-generation M2 and M2 Pro chips. This means faster CPUs, better graphics performances and potentially extending its support from single to dual display.



iMac
Towards the end of the year, it may be expected to also see an update in the 2021 M1 iMacs to the new M3 processing chip, skipping out the M2 series to propel the new integration of these chips in their products if to be released.
Gurman has also added that Apple remains interested in a new iMac Pro with Apple silicon, but that it has faced delays internally and could be seen in later years.

iPad Mini (6th Gen)
Last year, we saw major improvements to the iPad ranges with new chip updates, better camera features, Apple pencil improvements and more. The last to see an update has been the iPad mini so we can assume that Apple will focus its efforts here.
But It has been stated by Ming-Chi Kuo that the iPad mini would only see updates specifically to its base specs but not significant design changes to keep this as its price point.
Note: Images are from the website