USB-C OTG converter. Innovative USB-C to USB 3.0 converter for easy connection to USB-C/USB 3.0 ports on your computer or phone. Equivalent to having 2 docking stations.
Vivid Triple Display USB Hub: Extends or Mirror your screen with the HDMI/VGA port and directly streams Full HD 1080p video to 3 monitors, projectors or HDTV. Brings the vivid 3D effect video sync. Use for many occasions: home theater, office meetings, education speeches, entertainment games, etc.
11 in 2 Massive Expansion: 2 standard

 

USB 3.0 ports, perfect for your hard drive,u-disk, keyboard, mouse, and other wireless devices, SD/TF card slots for superior data-storing versatility.
Stability Connection & Super Speed: stable access to the Internet with 10/100/1000M Ethernet port, the signal will not be interrupted, ensuring you a stable WiFi connection. Ultra-fast data transfer with a rate of 5GBPS for 2 USB 3.0 ports, ensuring quick syncing and file sharing.
Wide Compatibility: An ideal laptop hub for MacBook Pro M1, ChromeBook, Dell XPS 13/15, Lenovo Yoga, ASUS ZenBook, Huawei Matebook, Works on Mac OS X 10.6 or higher; Windows XP, 7 or higher; Chrome OS. Tips: You need to download the latest M1 dedicated driver before using it on your M1 laptop
Experience Lifelike images and videos immersive with QGeeM Triple Display Docking Station
* Before using this docking station, please download the latest Displaylink driver
* TF and SD slots can not use at the same time
* The USB-C port is designed for our USB docking station charging only(not support charging for laptops)
* The current output of the dock is around 5V, 1A or 2A
* This USB-C port has to connect with mains to supply power for the dock when plugging too many external hard drives or multiple display purpose
Widely Compatibility:

The USB docking station is compatible with MacBook Pro M1, Macbook pro air mini M1, iPad Pro (2018-2021) ChromeBook, Dell XPS 13/15, Lenovo Yoga, Huawei Matebook, ASUS ZenBook, Samsung Galaxy S9/S9+. Works on Mac OS X 10.6 or higher; Windows XP, 7 or higher; Ubuntu; Chrome OS; Android system.
11 Ports USB Docking Station:2*HDMI+VGA+Ethernet+2*USB3.0+SD/Mirco SD Card slot+3.5mm Earphone and microphone jack+USB-C Ports

Each monitor will be limited to a maximum resolution of 1920 x 1080@60Hz when connecting to a dual or triple monitor.

The display mode shows: AAAA+AABB+AABC (HDMI1 and VGA only display the same screen)

It can stream/extend video to your monitor/projector/TV with 2HDMI/VGA port from your Laptop/ iPad/tablets

This RJ45 Ethernet port unlocks enviably high speeds up to 1000Mbps, the dock can automatically recognize and adjust to your local network plan for your convenience

Disable the prompt (current overload)when pop up and restart your laptop and Connect our docking to the power supply through the USB-C port before plugging in any other port

Support Single/ Dual / Triple / Display

√ HDMI1: 2048*1152

√HDMI2: 2560*1140

√ VGA: 1080P@60(1920*1080)

-Dual display:

HDMI1+HDMI2: 2048*1152 +2048*1152

HDMI2+VGA: 2048*1152+1920*1080

-Triple Display: HDMI1+HDMI2+VGA: 2048*1152 +2048*1152 +1920*1080
NOTE:
1. With the arrival of the macOS Big Sur 11.0& M1 chip, the operating system applies a stricter security policy to (any) software that requires kernel extensions aka kexts ("kexts" - think of it as a macOS version of "drivers"). The QGeeM driver installation includes a system extension that is affected by this policy. As a result, the user has to explicitly enable/allow this system extension within 'Security & Privacy in system preferences (after installation and before the software is allowed to run)
2. Attention for Macbook Pro M1 User: The HDMI/VGA port may not work after restarting the Macbook Pro M1. It is possible that the privacy settings are not set to auto-login. Follow these steps to set it up and it will work properly (please refer to the Installation Manual for details) System Preferences >>Security and Privacy>> -Click the lock to prevent further changes>>Screen Recording>>DisplayLinkUserAgent >>Click + Finally you can see the DisplayLink icon in the upper right corner of the screen, and then you can use DisplayLink products Note: Click on the DisplayLink icon to set the auto-start program
3. Install the official DisplayLink driver in your laptop before use, the HDMI1, HDMI2, and VGA must need the latest DisplayLink driver to work.
4. Power and Charging: This USB Dock does not provide power to the connected laptop or tablet—the USB C port can't charger your laptop. only supply the dock
5. Please supply power for our USB Dock via the dock's USB-C port, before connecting too many external hard drives or multiple devices to the docking station
6.Sound Setting: Windows users: Start>Setting>System>Sound: then change output/macOS users: System Preferences>Sound>Output(3.5mm headphone only vailed for HDMI2 audio)
7. Display Problem: If you connect VGA and HDMI1 ports simultaneously, the 2 monitors will be limited to showing the same screen.
8. Due to the process of EDID (Extended Display Identification Data) communication, once you plug in the monitors, it might blackout the screen for a few seconds. The recovery time depends on the monitor (1 minute at max)
OTG: USB 3.0 to USB-C Converter

 

Our USB docking station can work with the device with a USB 3.0 port

If the device only has a USB-C port, please connect our OTG, and then can work normally

 

High-Speed USB3.0 Ports

 

2* 3.0 USB ports support up to 5Gbps transmission speed rates, fast enough to transfer HD movies in seconds

Perfect to connect a keyboard, mouse, flash drives, or other USB A-connected peripherals.

 

Stable Connection & Secure

 

Connect QGeeM USB Hub to your smartphone, tablet or SD cards and Micro SD and transfer data between laptop, display or other connected devices

Enjoy multiple possibilities of connectivity effortlessly and superior data-storing versatility

 
Fast heat-dissipation

 

Fast heat dissipation, will not get hot when long-time using, safe and reliable

Lightweight and easy to store, will not take up too much space

The surface is smooth and clean, and will not leave fingerprints when touch

 

The function of the USB C Port

 

This USB-C port has to connect with mains to supply power for the dock when plugging too many external devices (such as a hard disk)

This USB C port cannot support data transfer and does not support charging a laptop, only supplies power for the dock

 

Sleek and Stylish

 

The docking station is powerful, meet your general needs, and slim enough to slip into your pocket so you take on the go

Slim Size: 115*60*15 ; Weight:102g

Material: Aluminum alloy

 
11 Ports Triple Display USB Docking Station , Massive Expansion, High-Speed, High-Definition
PD Charging

✓

✓

✓

✓

✓

Maximum Resolution

8K@30Hz or

4K60Hz

3840x2160

4K@30Hz

3840x2160

4K@30Hz

4096*2160

4K@60HZ

3840x2160

4K@60Hz

Monitor connection

quad display

1

triple display

2

2

Laptop Connection

Thunderbolt 4

USB-C

USB-C

USB-C

USB-C

Video Ports

Tb4*3+HDMI+DP

HDMI

HDMI*2+VGA

HDMI*2+DP*2

HDMI*2+Dp*2

Ethernet Port

✓

X

✓

✓

✓

SD / TF Slots

✓

✓

✓

✓

✓

USB A Port

USB 3.0*2

USB 2.0*2

USB 3.0*3

USB 3.0*2

USB 2.0*2

USB 3.0*2

USB 3.0*3

USB 2.0*2

Data Transfer Speed

Up to 40Gbps

5Gbps

5Gbps

5Gbps

5Gbps

Audio In & Out

✓

X

X

✓

✓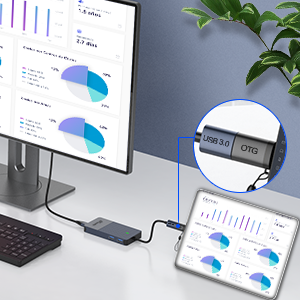 OTG: USB 3.0 to USB-C Converter
The fast OTG help you to sync, charge, and transfer data from your USB devices.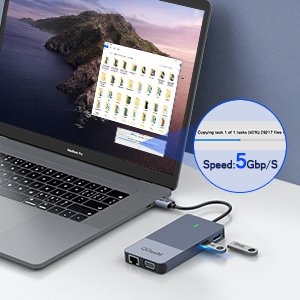 2 * USB 3.0
5Gbp/S
Ultra-fast read and store speed
Hard drives, USB drives, keyboards, mice and other wireless devices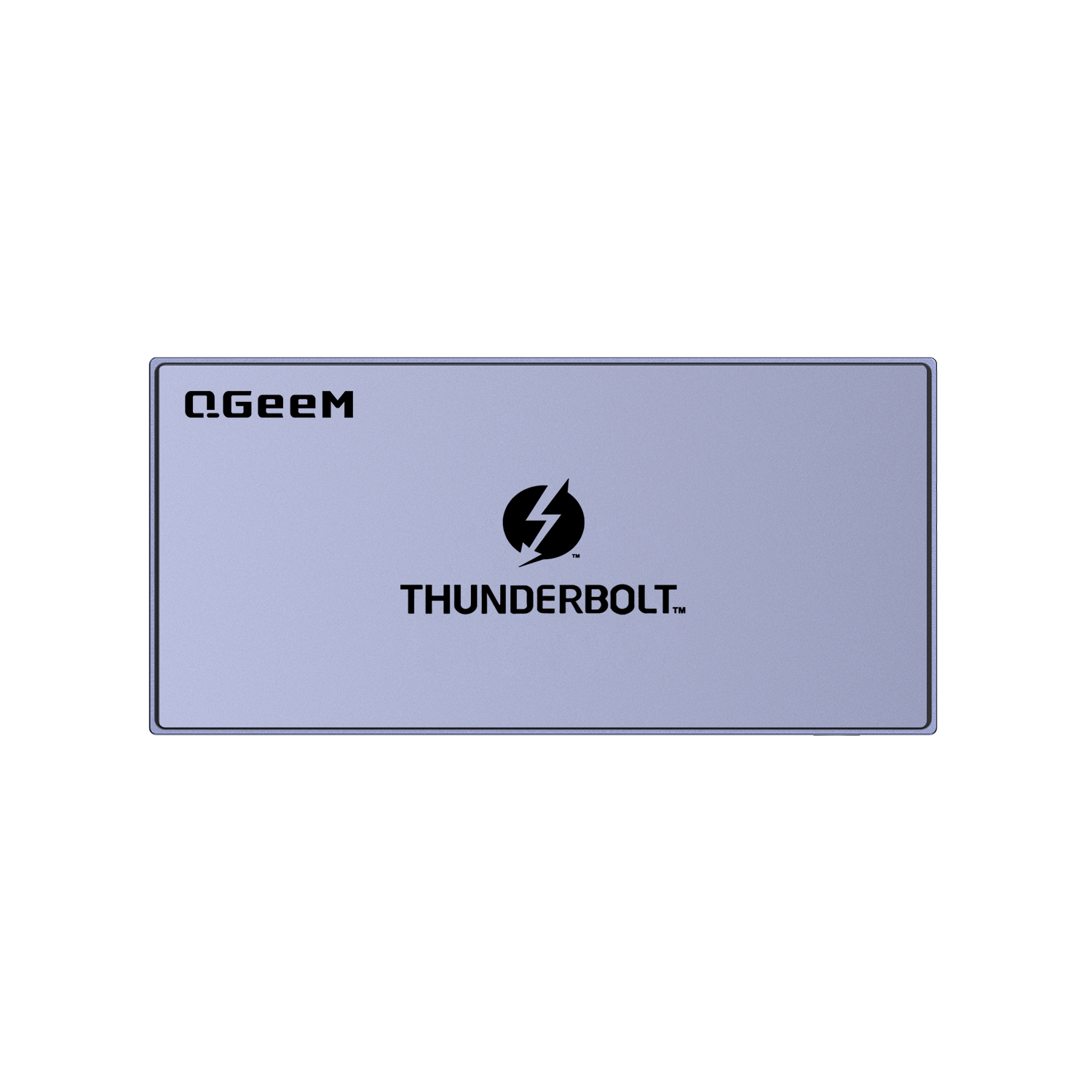 Fast card reading and storage
SD Card port *1
TF Card port * 1
Stable USB-C PD charge * 1